One to One Welfare Education Academy Co., Ltd.
Our technology is genuinely useful precisely because we understand the concerns and difficulties of working in the medical and care fields.
We initially founded a care home for elderly people more than 20 years ago.
Since then, a process of trial and error, we have created roadmaps that allow care work to be implemented smoothly and without incident in various situations (a day-to-day roadmap, a roadmap for events, a roadmap for infection control, and a roadmap for emergencies).
This experience has equipped us with the knowledge to train the type of staff that are necessary in a care work environment, and who can deal with a range of workplace problems.
Directors' Profiles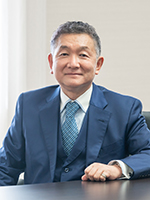 CEO Yoshiyuki NEZU
May 2017 - CEO, One to One Welfare Education Academy Co., Ltd.
April 2019 - Visiting Professor, Saitama Medical University
April 2019 - Director of General Incorporated Association SHORINJI KEMPO UNITY Care Project
April 2022 - Executive Committee Chairman, Saitama Medical University Nursing and Care Technology Project Promotion Committee
Books Authored
Natsumesha Co., Ltd. "You can do it with one arm! Care technique that eliminates the burden on the lower back"
Baseball Magazine-sha "Using Shorinji-Kempo in Care Work"
Kodansha Ltd. "Saitama Medical University's No-Strength Care Techniques Explained in Photos and Videos"
Profile
Established Social Welfare Corporation.
Worked as General Director of Special Nursing Home for the Elderly, Director of Day Service Centre, General Director of Group Home.
Has also served as Member of Care Authorization Screening Committee, Chair of Council of Senior Citizens' Welfare Services, and Member of Committee for Prevention of Elderly Abuse.
Currently engaged in lectures and training as CEO of One to One Welfare Education Academy Co., Ltd., and Visiting Professor at Saitama Medical University.
---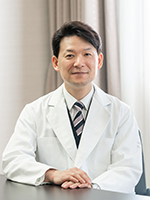 Executive Adviser Masafumi OYAMA
March 1993 - Graduated from Keio University School of Medicine
August 2001 - Researcher at Cleveland Clinic, Ohio, USA
May 2013 - Professor of Urologic Oncology, Saitama Medical University International Medical Center
Profile
1993 Graduated from Keio University School of Medicine.
After obtaining a Doctorate of Medicine in 2001, engaged in two years of cancer research at the Cleveland Clinic in Ohio, followed by appointment to Saitama Medical University International Medical Center in 2007.
Appointed the youngest-ever Professor in 2013, he became Vice-Chair of the Department of Medicine at Saitama Medical University in 2018, where he is energetically engaged in medical education and training.
Saitama Prefecture has Japan's lowest rate of doctors per 100,000 population, as well as a high proportion of senior citizens. We believe it is important to implement patient-centered medical treatment that ensures elderly people in particular receive satisfactory care when fighting illness, and prevents anyone from being left behind.
Company Overview
| | |
| --- | --- |
| Company Name | One to One Welfare Education Academy Co., Ltd. |
| Address | 3F No2 Ito Building, 5-2 Maruyama-cho, Shibuya-ku, Tokyo 150-0044, Japan |
| TEL | +81-3-6423-1515 |
| FAX | +81-3-3780-7173 |
| Established | May 2007 |
| Capital | 50 million yen |
| Representative | Yoshiyuki NEZU (CEO) |
Business Information
Research for Caregiving and Nursing Education
Training for Caregiving and Nursing Education
Induction Training for Care Workers
Training for Specialist Advisors in Assistive Technology
Support for those Seeking Employment
Courses Provided to Date
We are the Japan's provider of specialist care training to the public sector
Over 5,000 people take our courses every year
One to One Welfare Education Academy Co., Ltd. is entirely comprised of people with experience in the medical/care fields.
Our employees all have experience as facility directors, care managers or in general leadership. We teach practical care technique, based on our experience as medical school professors and nurses, which has allowed us to solve a range of problems while establishing, managing, running and training staff within care homes for the elderly.
Each of our employees is also a teacher who has contributed materials to - and uses - the unique One to One Care Education Curriculum.
Our teaching materials have been used in the following courses, commissioned by social welfare organizations throughout Tokyo to improve the skills of their employees: Tokyo Metropolitan Government's Bureau of Social Welfare and Public Health TOKYO CHALLENGE NET (supporting people dealing with homelessness); Support Project for Jobseekers operated by the Labour Bureau, Ministry of Health, Labour and Welfare; Tokyo Foundation for Employment Services (Tokyo Labor Bureau) Senior Work Program for those aged 55 and over; Skill Improvement Courses for Long-term Care Insurance Divisions of multiple Wards in Tokyo; Support courses for qualification acquisition by young employees (including new graduates) at Tokyo Council of Social Welfare; Councils of Social Welfare in multiple Wards in Tokyo. So far we have provided training courses in 22 out of the 23 wards of Tokyo, making us Japan's leading specialist care training company.