[Book+Video] Saitama Medical University Style: Comprehensive Techniques for Assistance that Require No Force (Nursing Care Library)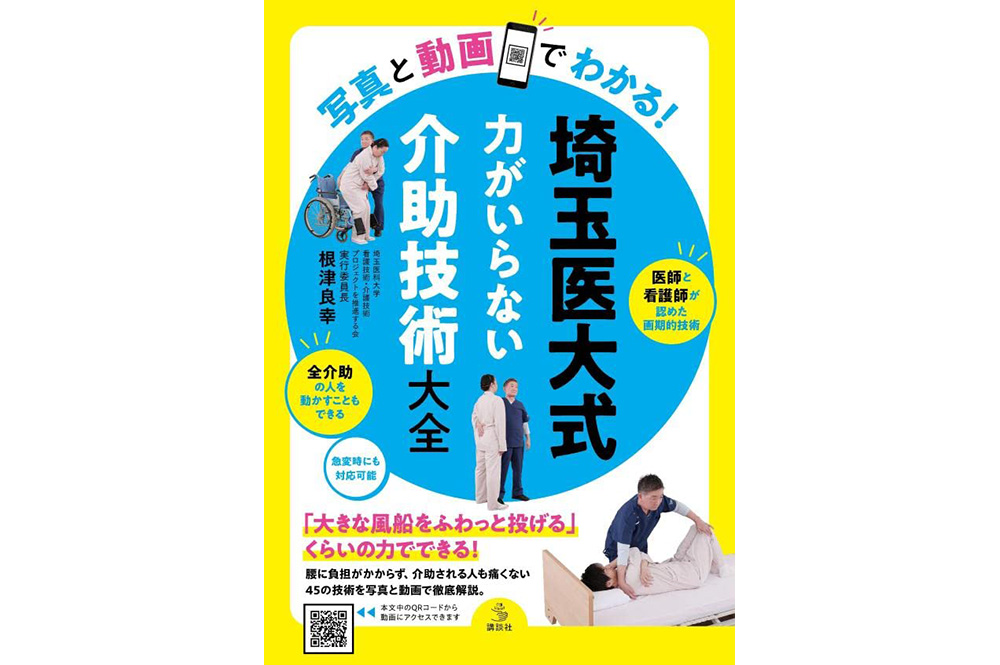 <Book+Video>Saitama Medical University Style: Comprehensive Techniques for Assistance that Require No Force (Nursing Care Library)
Book+Video
Saitama Medical University Style: Comprehensive Techniques for Assistance that Require No Force (Nursing Care Library)
Contents
First in Japan!
The technique of physical assistance, recognized by a university hospital for its excellence, is explained in an easy-to-understand manner with numerous photos and videos.
This is a new care technique that requires no force, is gentle on the lower back, and reduces the risk of infection. Saitama Medical University has incorporated this technique into its student classes and introduced it to key professors, chief nurses, and others.
Publisher: Kodansha (2023/4/27)
Release date: Apr. 27, 2023
Book (softcover): 176 pages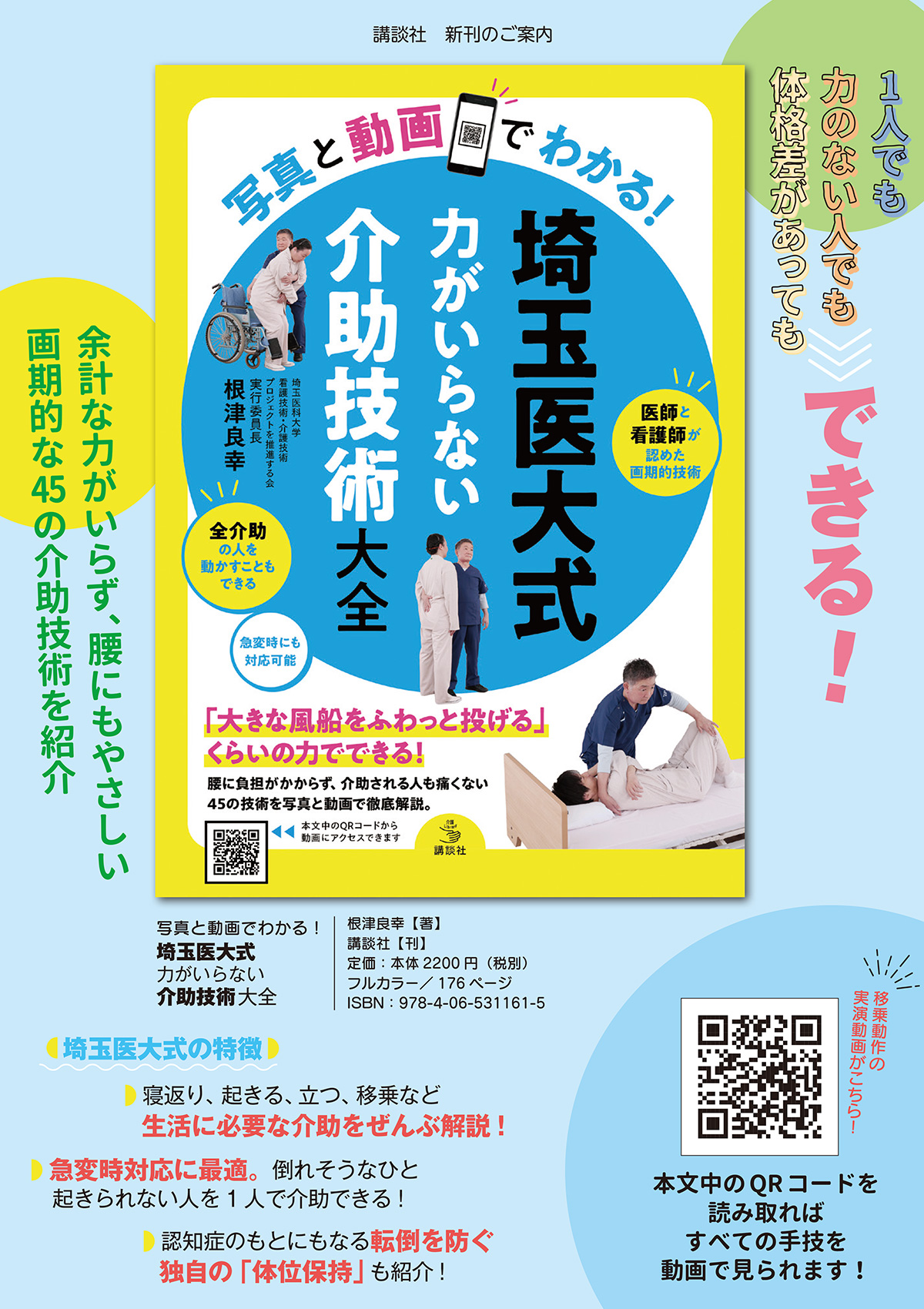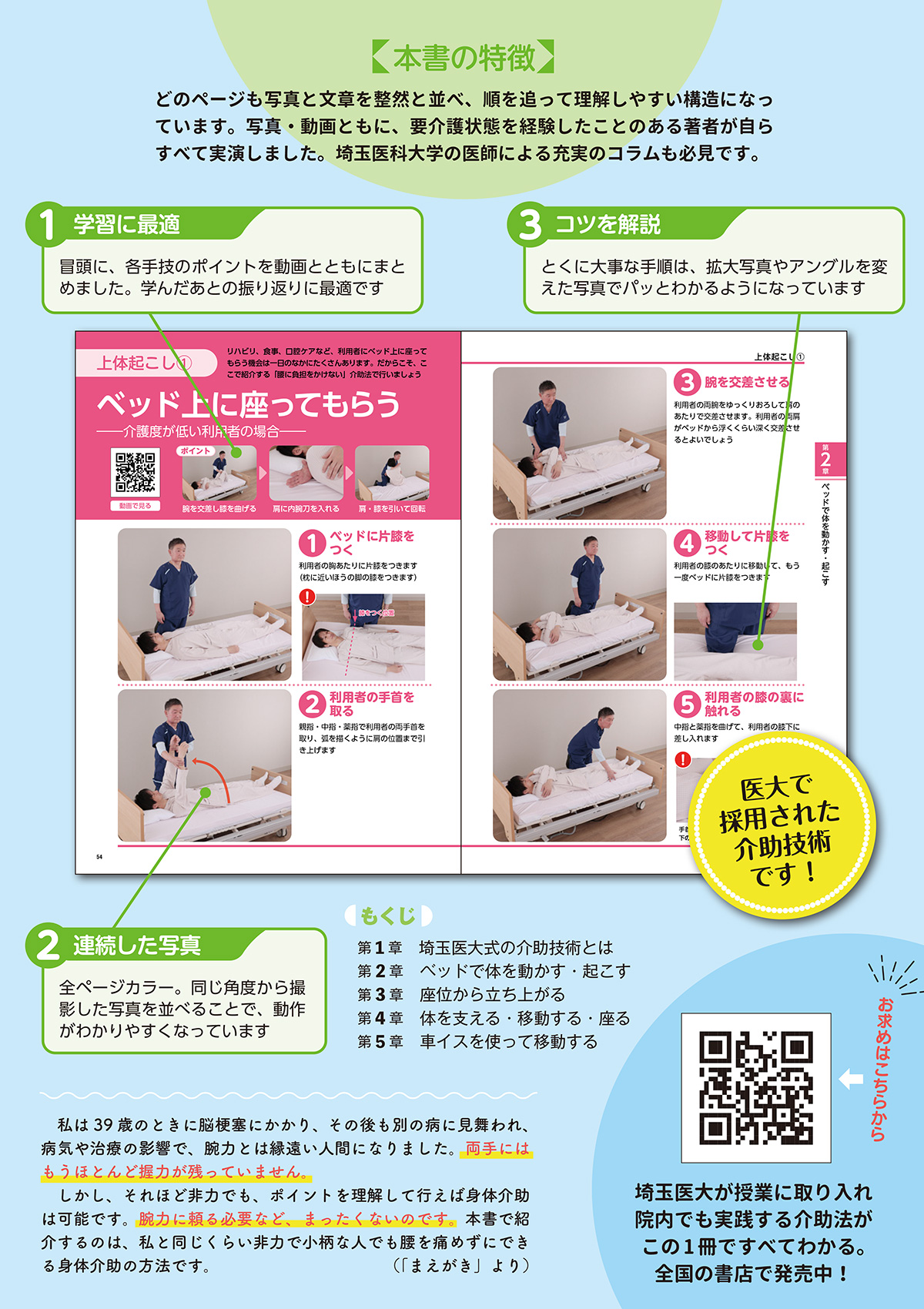 <From the Table of Contents>
Chapter 1: What is the Saitama Medical University Style of assistance?
Five points of " Saitama Medical University Style"
Let's know "which way people fall."
Standing, body use, breathing, etc.
Chapter 2: Moving and Waking the Body in Bed
Basic turning assistance
Have the patient sit on the bed - in the case of a patient with a low care level
Maintain sitting posture, etc.
Chapter 3: Standing up from a sitting position
For patients with a low level of care: Hand-guided standing up
For patients with a slight difference in body size: Stand up by putting your hands behind your back.
For patients with weak legs: Stand up by placing the base of the thumb on the patient's back.
Chapter 4: Supporting on the body, moving, and sitting
3 Things You Need to Know to Prevent Caregiver Accidents
Side-by-side position holding
Support from the front - when the standing position is unstable or when the body collapses
Sitting on a bed (chair)
Putting the patient to bed, etc.
Chapter 5: Getting Around in a Wheelchair
Significance and difficulty of wheelchair assistance
Names of each part of the wheelchair and 5 points to check
How to unfold a wheelchair / How to fold a wheelchair
Transferring from bed to wheelchair
Make them sit up deeply, etc.