ARONKASEI CO., LTD. employees received training in Nezushiki Kaigogijutsu.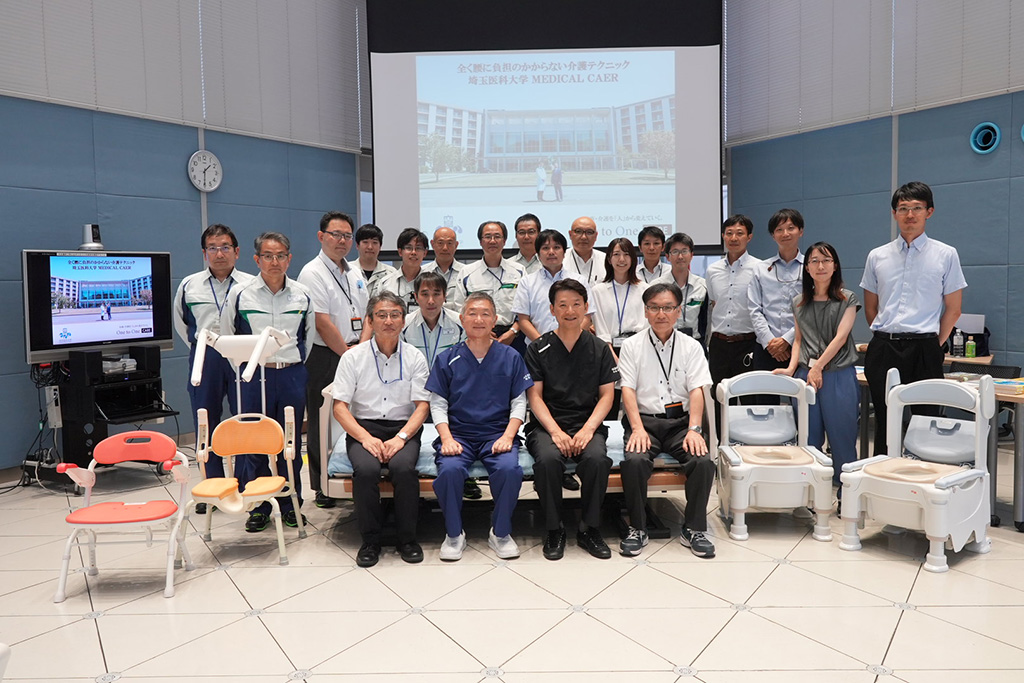 ARONKASEI CO., LTD. employees received training in Nezushiki Kaigogijutsu.



<Fusion of Nezushiki Kaigogijutsu and nursing care equipment!>
Date: Friday, September 1, 2023, 10:00 a.m. - 1:30 p.m.
Location: Aron Kasei Manufacturing Center
Target: Employees of ARONKASEI CO., LTD.
Lecturer: Prof. Yoshiyuki Nezu
A training course on Nezushiki Kaigogijutsu was held by Prof. Yoshiyuki Nezu at Aron Kasei Manufacturing Center in Nagoya City.
ARONKASEI CO., LTD. makes shower benches, portable toilets, and other nursing care products. The company's goal was to make nursing care more secure and safe for users by introducing Nezushiki Kaigogijutsu into the use of nursing care products.



The students were initially skeptical about Nezushiki Kaigogijutsu, which places absolutely no burden on the lower back, but they were all "eye-opening" when they saw Prof.Nezu's technique firsthand.
The lecture was scheduled to last three hours, but the students' enthusiasm was so great that it exceeded the scheduled time by 30 minutes.
No matter how wonderful the nursing care products are, no matter how much care has been taken from the user's point of view, if an incident such as a fall and fracture occurs while standing up or sitting down, all will be lost.



Nezushiki Kaigogijutsu include the concept of body position retention, which is a well-established technique for preventing falls and tipping over.
The students listened intently to Prof. Nezu's soulful lecture and enjoyed the training.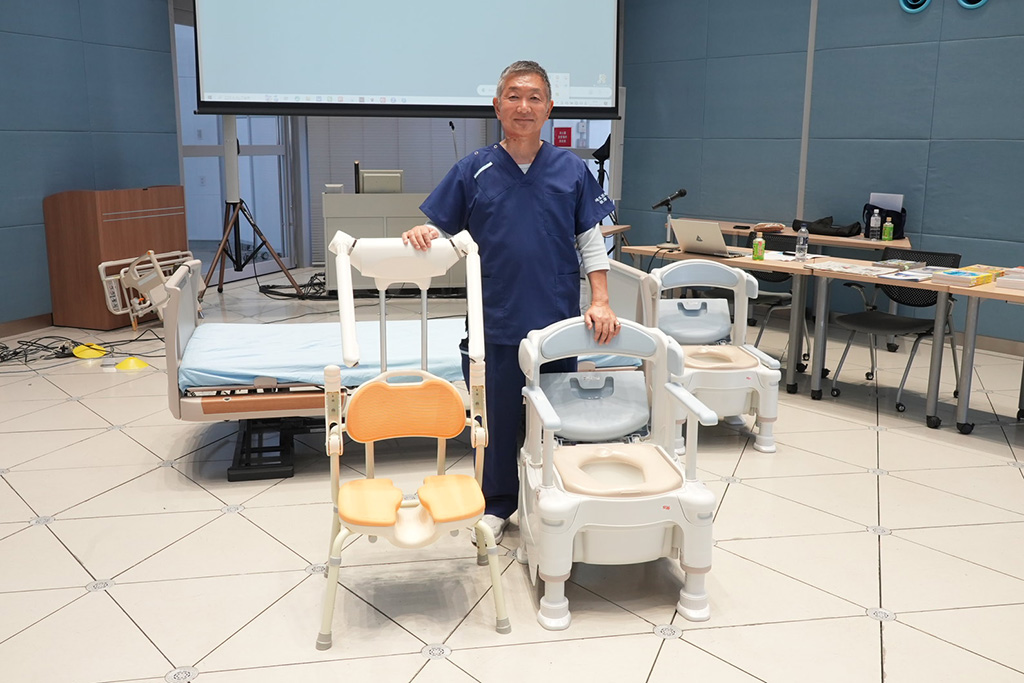 We believe that the fusion of made-in-Japan nursing care products and Nezushiki Kaigogijutsu will have a significant impact on the future of nursing care in the world.
<We received feedback from ARONKASEI CO., LTD.>
■43 years old, male, O.
I had read the books beforehand, but went into this training session skeptical. I was surprised at how easy it was to get people to stand up! I was again impressed by the depth of the human body. The fact that Prof. Nezu was in a state where he could barely put any strength into his body gave me confidence that I might be able to do it myself. I am very glad that I was able to participate in this wonderful training. I would like to make the most of this training for the future manufacturing of welfare tools. Thank you very much!
■59 years old, male, O.
Thank you very much for your soulful lecture. I had seen some of your books and videos, but I could see how great it really is when I experienced it for myself. I believe that the combination of this technique and our products will create a safer and more secure nursing care environment. I am determined to strive even harder to achieve this goal. At the end of last year, I visited Saitama Medical University and met with you. I look forward to working with you.
■29 years old, male, N.
Thank you very much for your lecture today despite your busy schedule and poor health. I belong to the excretion team in the development group, and we are developing portable toilets like the one you have seen today. My great-grandmother, who has passed away, used a portable toilet, and although she could get up by herself, she was very anxious because she was dizzy when she got up. I believe that with the caregiving skills we learned today, we can help her to get up and down and sit down safely. I was also very impressed by Prof.Nezu' story of the thoughts and reasons behind the actions of those receiving care, and the development of caregiving techniques based on these. What I learned and heard today was invaluable and something I will never hear again. Thank you very much for your time today.
■43 years old, female, K.
When I heard the word "caregiving technique", I had an impression that it sounded difficult and unfamiliar, but I enjoyed the lecture very much and felt that caregiving was very close to my home. I was very moved by the kindness of Prof. Nezu, who came to Aichi just for us and gave us a valuable lecture in a situation where it was hard for him to stand or smile. Prof. Nezu said that he came to give us this lecture to express his gratitude. I would also like to make use of what I learned in this lecture when I have to care for my own parents in the future. I really enjoyed the lecture and 3 hours was not enough at all! Thank you very much for your heartfelt lecture.
■43 years old, male, U.
Before attending this course, I was skeptical. As you mentioned early on that the Saitama Medical University students were able to see the scales on their eyes, I felt as if those scales were falling out of my eyes as well. I listened to the lecture while thinking about how we could make use of it in our products. I thought it would be good to have something that visually guides the user's body position (for example, when moving up from a sitting position, the user's head should be positioned over a mark). I would like to consider this. We will grasp the baton that Prof. Nezu has given us and use it in our product development. Thank you very much for your valuable lecture.
Thank you very much for your participation!